Twirling Swirling Dance Quilt Pattern
Hello friends and everyone who accompanies us, welcome to another pattern here on our site. In this matter I brought a very beautiful patchwork pattern and I think you will also like it, after all we are lovers of this beautiful and immense world of crafts that we are passionate about as much as a hobby or as your work.
Best of all is to see the result at the end, spread the quilt on the floor and see the drawing done. Apart from this pattern we can make a wonderful quilt, getting it in the center giving a highlight. Choose the color that will be the background most of the quilt after that we should choose the center color, it can be the same color or more of a color.
Patchwork craftsmanship is one of the new trends in home decor or being a great option as a gift for someone. It has a stripped style and more and more modern updating and innovating with each passing day. Patchwork is a technique that uses different tissue flaps that ultimately create a unique composition.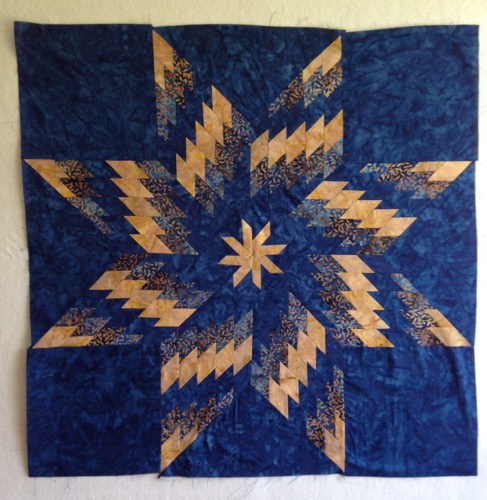 I leave templates for a quilt center for you, I hope you like it, and then we have the PDF pattern with all the information, sizes and colors used so making it easy for you to do this wonderful job.
Pattern PDF Download ☞ Twirling Swirling Dance Quilt ☜