Hello! Good afternoon to all, let's learn one more pattern.How good it is to bring news to you here about our world of crafts.
In this matter I bring a very beautiful patchwork pattern that I saw and decided to bring to you, because I know you also like it very much when I bring it because it increases the knowledge and skills.
It is very beautiful to see, you joining several strips of fabric making the shape of a circle. This pattern is very easy and distracts you by being a pattern of relaxed patchwork.
We can make a beautiful bedspread for our bed or for children's bed or we can also think that those lovely blanket for sofa and balcony chair.

Choose a color of the fabrics to make the circle, can choose a color alone or we can degrade or mix the colors, anyway, have fun playing with the fabrics, you can pick up those fabrics that were left over from other projects also to enjoy.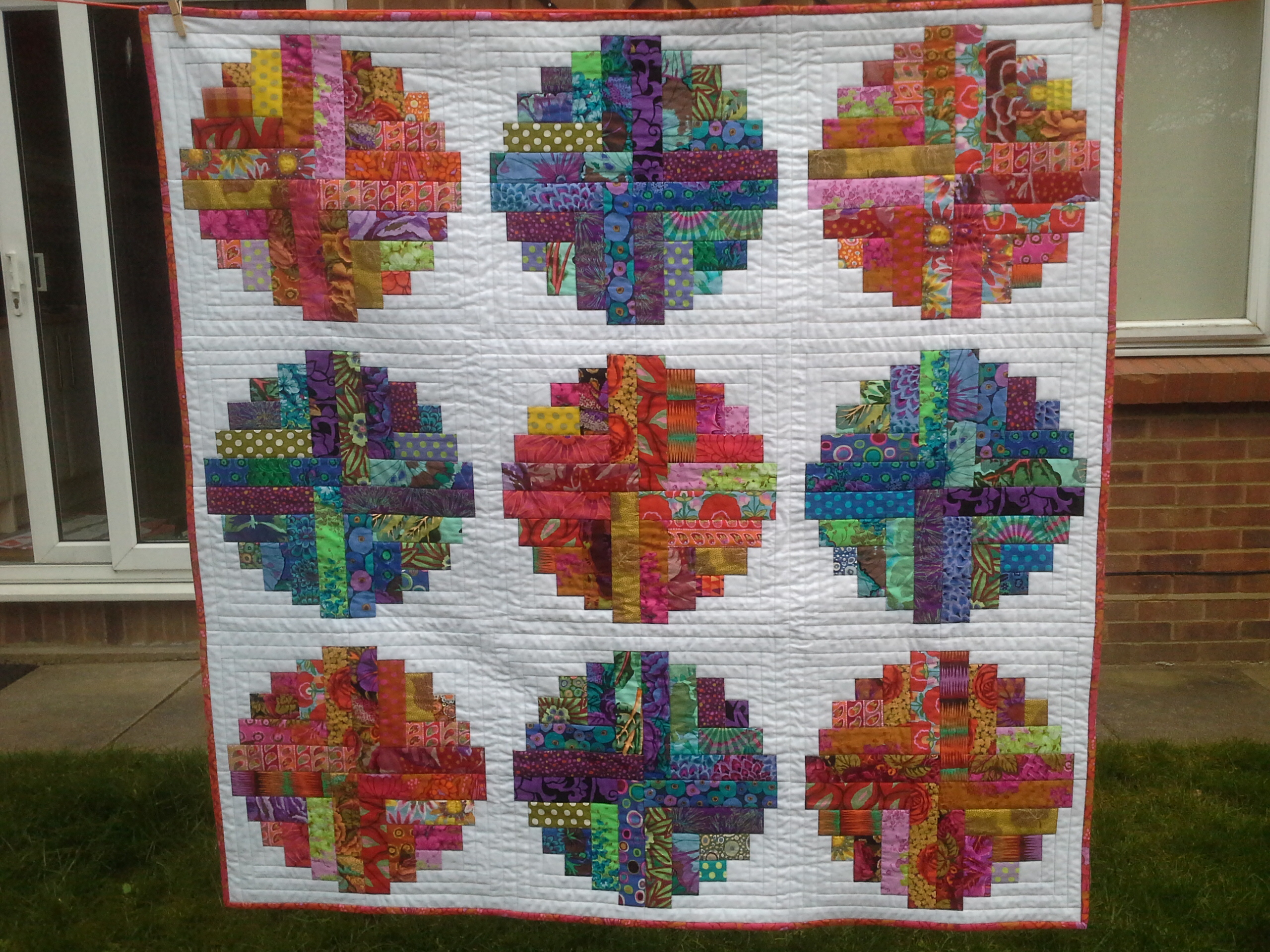 I really loved this pattern, very easy to make it so great for people who are starting like this and can make a beautiful pattern of this beautiful quilt even though not having much practice so what is waiting …
And I can not wait to see the project completed. I hope you like it as I do, share with your friends and work well for you. Have fun and the pattern is just below.
Pattern Free – Curved Log Cabin